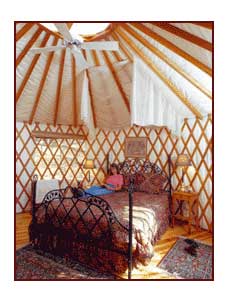 "If it's not fun, I'm not doing it!" Sometimes I get so serious, passionate and intense about things that I forget, that yurting is just plain fun. I found an Australian website that reminded me about what life's about:
http://goglamourcamping.com/
Check them out. Most likely you are going to smile. :-) We are calling it "glamping" or "glamour camping".
Bruce Sargent
http://www.forloveofyurts.com