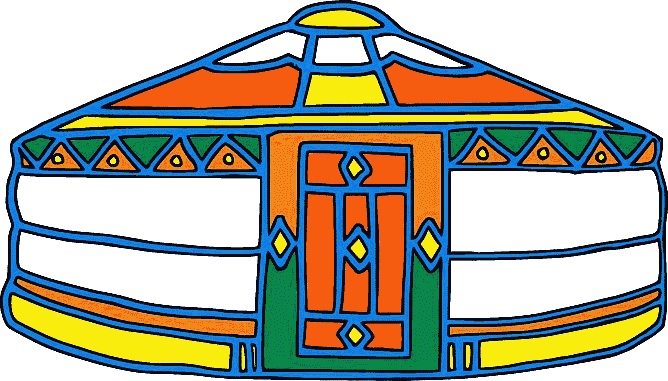 An article yesterday in the
Rocky Mount Telegram by Jim Holt
says that
Yurtfolk uses music, stories to entertain youth
"Local children were treated to an interactive concert Tuesday at Braswell Memorial Library from a couple that call themselves "Yurtfolk."
Playing such diverse instruments as the bongo, violin and accordion, LuAnne Harley and Brian Kruschwitz incorporated children's voices into sing-a-longs to entertain a diverse group of spectators in the Warner Meeting Room.
They call themselves Yurtfolk because of the circular, Mongolian-style dwelling they've built for themselves in 2006 in New Manchester, Ind., called a yurt."
Yurtfolk Website says "LuAnne Harley and Brian Kruschwitz are "Yurtfolk" and make their home in North Manchester, Indiana where they live in a yurt...with their two young children. The hold great affection for travel, experiencing other cultures and nurturing creativity. They spend a lot of time singing, creating stories and reading books to their children."

It appears to me that if you live in a yurt or visit one and have children in a school, you might want to have LuAnne and Brian come visit with their program. Would be good for everybody.
Bruce Sargent
CEO
http://www.forloveofyurts.com